About Wellspring Manufacturing
Wellspring Manufactures Industry Leading Radiant Heat Products
Wellspring was created to offer the highest quality electric radiant heat products and services at the most competitive prices possible. In addition to manufacturing some of the industry's most trusted radiant heat cable for snow melting, floor heating, pipe tracing and roof de-icing, Wellspring also offers state-of-the-art components for complete radiant heat solutions.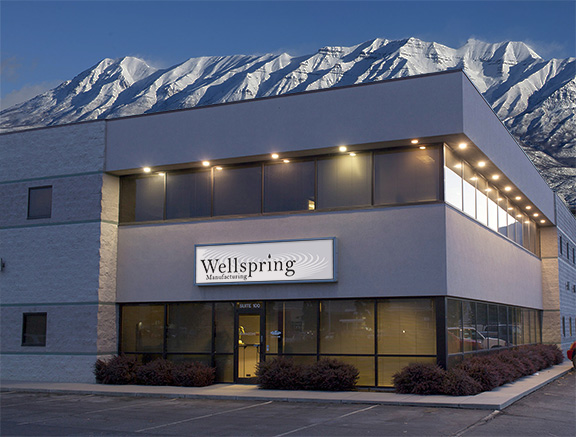 The Wellspring product line features trusted products that have been installed in radiant heat applications throughout Northern America. Wellspring radiant heat systems are used in applications ranging from large commercial snow melting and industrial pipe trace solutions to residential heated floors and roof de-icing systems.
Wellspring radiant heat systems are designed for use in a variety of applications, including: roof de-icing, snow melting, floor heating, and pipe trace solutions.
In our commitment to offer customers the latest, most effective solutions on the market, Wellspring is constantly researching and developing new radiant heat solutions. Wellspring's product line is consistently regarded as one of the most trusted and reliable in the industry.
Wellspring Manufacturing combines its industry leading products with proven radiant heat system components to provide professional builders with complete radiant solutions. Wellspring clients include the U.S. Government, Fortune 500 companies, Department of Transportation and mass transit authorities, various municipalities, commercial facilities and more.
Wellspring products are available through a number of national electrical wholesalers, dealers and distribution outlets in Northern America. To purchase Wellspring products, contact Wellspring for information on the distributor nearest you.
Wellspring Manufacturing is located at the base of the scenic Wasatch mountain range in Salt Lake City, Utah. Our products are in use throughout the United States and Canada.
For more information, call Wellspring Manufacturing today at 801.948.7580.